About Hope
The one word that best defines Hope is HERITAGE which means the legacy passed down through the generations. The values of faith, courage, perseverance, willingness to adapt and citizen participation in community are ones that uphold reverence to the amazing HERITAGE of Hope. And, these same values sustain us now and will move forth the Town of Hope for future generations.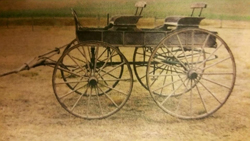 The incredible saga of Hope's history began in late 1829 when Martin and Susannah Hauser left Salem, North Carolina with their children. Others with them included Samuel Rominger, J. R. Rominger and J. P. Rominger. Their journey to Indiana took one month. The Hauser family built a cabin and moved into it without stove for comfort. On April 5th, 1830; Hauser sent a messenger to Indianapolis to purchase 160 acres for Goshen. After discovering there was already a Goshen, Indiana; Mr. Hauser changed the name to HOPE.
Other historical aspects about our community include 263 historic buildings, the Yellow Trail Museum, the Rural Mail Carriers Museum, God's Acre in the Moravian Cemetery, the Heritage of Hope and the Haw Creek Heritage Center. The Town Square with its playground and beautiful bandstand is a gem! And like the previous generations, it is a wonderful gathering place.
Hope is a charming, safe rural town with a population of 2100 people that offers affordable living. The great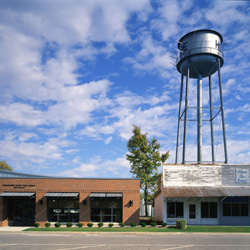 location affords easy travel to Indianapolis, Cincinnati and Louisville. Our local government consists of a Town Council with five members, a City Clerk-Treasurer, a Deputy Clerk-Treasurer and me, Town Manager. Other vital entities are police, fire and utilities departments. We have a school corporation, post office, community center, bank, funeral home, retail stores, restaurants, Farmers' Market, the Art Guild of Hope and beautiful churches.
Columbus, our Bartholomew County seat, is home to Cummins Engine which is the 12th largest Indiana employer (IBJ 2014). Columbus is world renowned for its contemporary architecture which draws visitors to our area. Mike Pence, the Governor of Indiana, is a resident!
In 2012, the Town Council took a proactive approach and engaged professional services to develop a Comprehensive Plan which establishes development goals and objectives to guide future growth within and around Hope in a coordinated manner.  The vision of our community is to offer HOPE and opportunity for people to prosper through our quality of life, small town charm and reverence of heritage.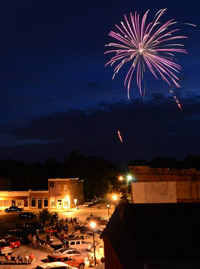 Hope has an array of events including Civil War Days, Smoke on the Square BBQ Contest, Old Fashioned Independence Day Celebration, Arts and Antiques Fair on the Square, Hope Bike Ride, Hope Heritage Days, Christmas of Yesterday and the Yellow Trail Museum Christmas Homes Tour.
We offer a truly, wonderful local experience where you may dine, shop and relax! On behalf of the Town Council and our community with its wonderful citizens, I extend a special invitation to come visit us—there is always HOPE!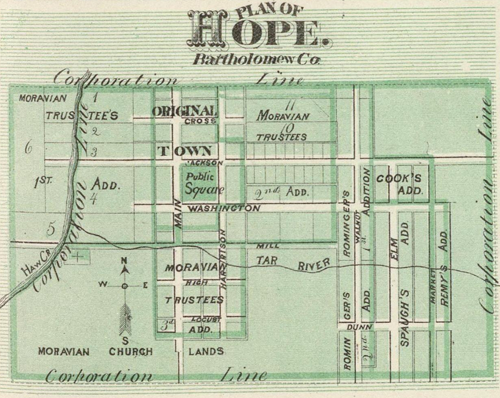 1870 Map of Hope